Thickness
6mm
Light Onyx
The shades of the earth, from white to brown, are mixed to offer a surface that is always delicate, almost ethereal. The veins, which are dark to various extents, lend Light Onyx a natural and concurrently sophisticated appearance. Whether you prefer the warm satin finishing or the colder polished one, it can be used in multiple contexts. Settings are thus defined in a sober and at the same time original manner.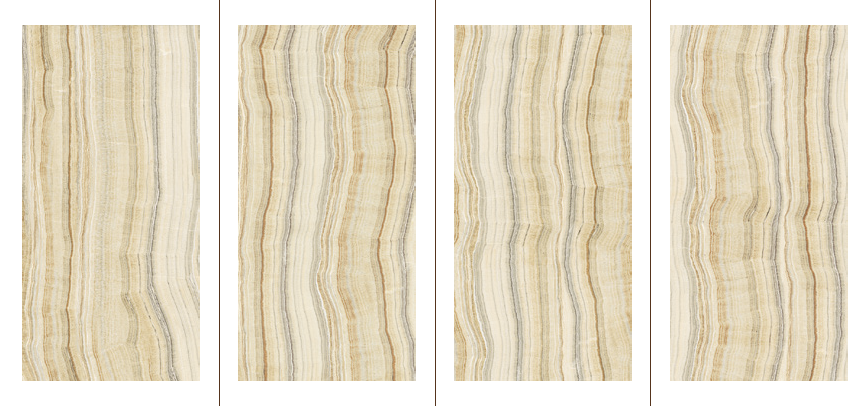 PORCELAIN TILES ( up to 120cm )
We deliver your tiles within 7-9 business days. There are times when our suppliers have sold out; in this case you will have two options, either wait for the stock or cancel your order with full refund.
NATURAL STONES
Bespoke production will be discussed with you to be delivered on an agreed time frame. Off-the-shelve traditional tiles will be delivered within 10 business days, if they are available in our stock.