Thickness
6mm
Black Marquina
Black Marquina, the intense elegance of black Spanish Marble. With its ultra-thin white veining running along an intense black surface, Black Marquina by Stonix is a surface suited to ultra-sophisticated settings. Visual perfection that comes in two finishes: polished for a deeper, more vibrant colour, and Satin for a unique visual and tactile impact.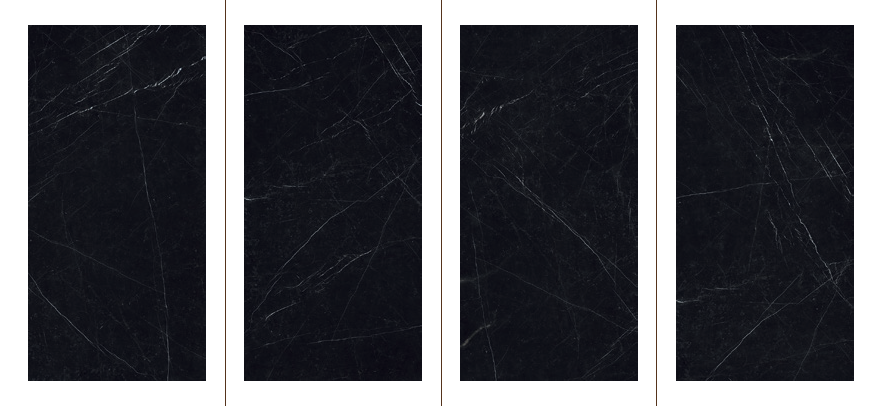 PORCELAIN TILES ( up to 120cm )
We deliver your tiles within 7-9 business days. There are times when our suppliers have sold out; in this case you will have two options, either wait for the stock or cancel your order with full refund.
NATURAL STONES
Bespoke production will be discussed with you to be delivered on an agreed time frame. Off-the-shelve traditional tiles will be delivered within 10 business days, if they are available in our stock.