Thickness
6mm
Sahara
Sahara, its presence designs rooms with impeccable taste and rare elegance. Nothing is more intriguing than black, yet the extraordinary veins are what make this ultra-refined product so precious and recognisable. It is available in innovative sizes. The pale, sometimes white streaks give Sahara subtle games of lights and shadows, which are made all the more intense and evident by the satin or polished finishings. Its presence designs rooms with impeccable taste and rare elegance.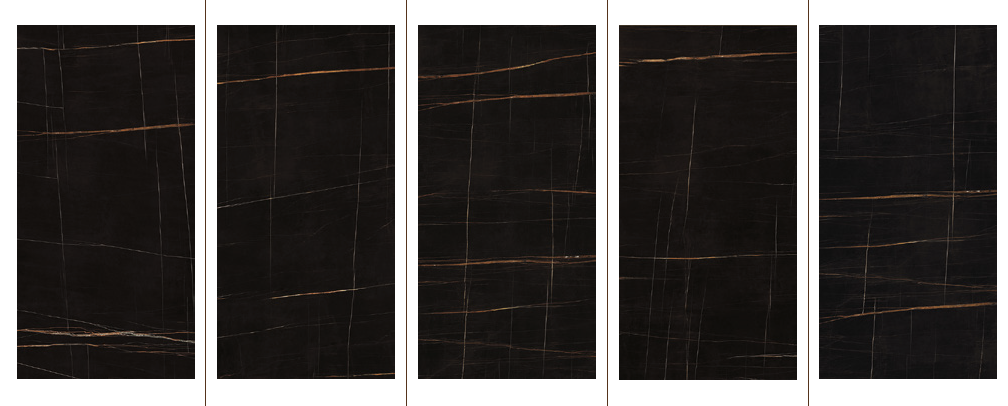 PORCELAIN TILES
If your tiles are in stock we deliver within 3-4 days. At busy times this may be a day or two more but you will always be notified before. If your order is urgent please contact us first and we can arrange alternative fast track delivery service at a cost.
If your tiles are not in stock the delivery time is usually 7-9 business days. You will always be notified with the exact date after your order. At busy time
*All deliveries are by third party with Moffet or tail lift truck depending on your order. We may arrange direct delivery with Artic truck if you have forklift on site to reduce delivery cost. We will always share this information with you and agree on particulars first.
NATURAL STONES
Ready standard tiles are delivered within 3-4 weeks. This is because we cut all orders from slabs usually to enable choice of sizes.
Bespoke production will be discussed with you to be delivered on an agreed time frame. If the slabs are available we can cater for planned production within 2 weeks for developments as priority.